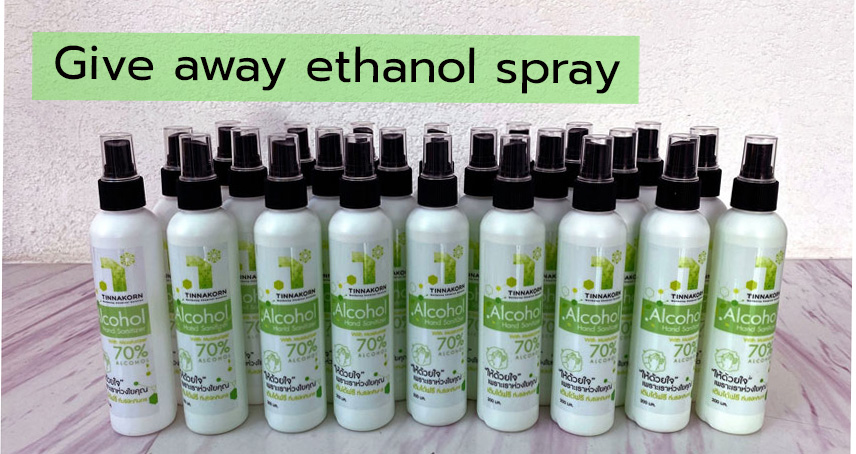 Because the Covid-19 situation is getting worse day by day for people around the world. We are worried about the increasing number of infected people with Covid-19 Tinnakorn is an ethanol distributor in Thailand. We have given away 200 bottles of 200-ml Alcohol 70% spray, and we are preparing to give away 900 bottles of 100 ml Alcohol 70% spray.
  In spite of ethanol shortage problem now. We can manage to keep some ethanol 95% from our stock and make Ethanol 70% with moisturizer. We are lucky to be able to buy some spray bottles that also in shortage. Currently, the demand for alcohol 70% for cleaning is so high that it is not easy to find in the market and the price is skyrocket. We have started to give away to our staffs, customers, and our nearby community.
Let's fight this crisis together.